Books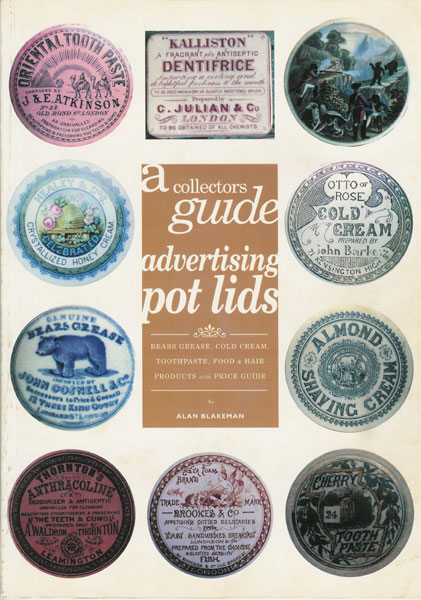 ISBN No.: 0 9508484 9 2
Publisher: BBR Publishing, Elsecar Heritage Centre.
It's enough to make you weep! More than 300 lids of Bears Grease, Cold Cream, Hair Products, Ointments, Food and of course Toothpaste; each one a photograph of an actual lid and with approximate pricing and rarity guide. Sadly only one South African lid (Wheelers Corn Salve) is pictured but I am sure Alan will do us proud in the next update.
This guide is very relevant to South African collectors as at least 60 of the lids pictured may be found in South African Collections.
What I particularlly like about this publication is that Alan has only pictured the more interesting and exotic lids and has not set out to fill up the guide with plain and boring items.