Antique Bottles is a South African run and maintained site for the purpose of supplying information on antique bottles and related items. This site strives to be a focal point for collectors, diggers and dealers both national and international; to swap information and buy and sell antique bottles.

It's more than a hobby ... it's a passion!
This site is graphic intensive to get the best quality to view pictures so please be patient, the wait will be worthwhile. As this site is still under constant development, suggestions are welcomed and can be e-mailed to info@antiquebottles.co.za please... in all communications mention your country of origin.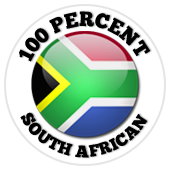 Copyright: Although the law of copyright as it pertains to a website is virtually impossible to enforce we would request that browsers adhere to the polite norms which may be expected of people wishing to use other peoples intelectual material.
We have in all cases received written permission from the original authors of all quoted material and would expect the same courtesy from anyone wishing to reproduce any part of ours.