There are, sadly, very few South African flagons and jars and equally few overseas items as these would have suffered the rigours of time and have been broken and discarded.
Used mainly to sell / dispense wine, ginger beer, vinegar, acid etc. these beautiful and collectible containers speak to us of an elegant and bye-gone era.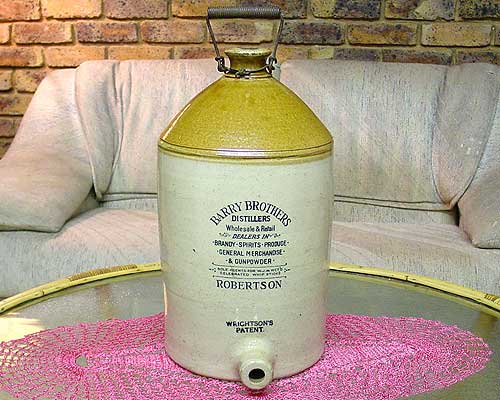 Complete with its wire carrying handle this flagon would have had a spigot tap for dispencing brandy or wine.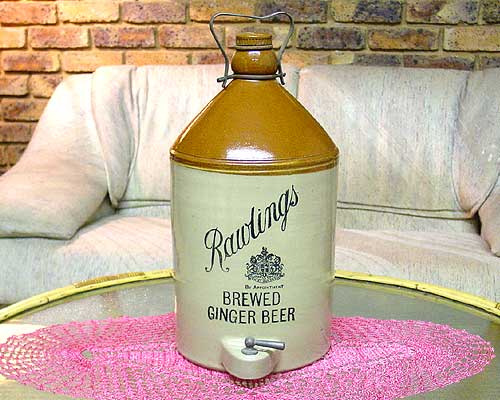 Rawlings Brewed Ginger Beer. This flagon is printed front and back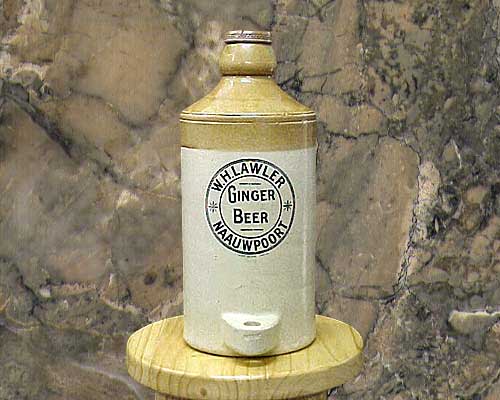 W.H.Lawler / Ginger Beer / Naauwpoort. Chris Jacobs keeps coming up with really scarce stuff!